The Dominican Republic and Spain have maintained a close commercial relationship for decades, and within this relationship, the city of Barcelona plays an important role. Spain is one of the main commercial partners of the Dominican Republic in Europe, and Barcelona, one of the most important cities in the country, stands out for its economic and business activity.
In terms of exports from the Dominican Republic to Spain, products such as tobacco, cocoa, clothing and footwear stand out. In addition, tourism is a key sector in the relationship between the two countries, with Spain being one of the main emitters of tourists to the Dominican Republic.
For its part, Barcelona is an important economic and business center in Spain, and has a large presence of international companies. In recent years, Dominican companies have begun to establish themselves in the Catalan city, taking advantage of its strategic position in Europe and its good connection with Latin America.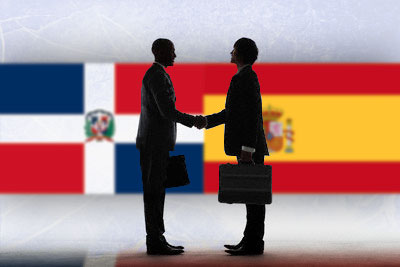 The commercial relationship between the Dominican Republic and Barcelona has been boosted in recent years by the signing of various bilateral agreements. In 2016, both countries signed an agreement for the exchange of tax information, which has led to improved transparency and cooperation between the two nations. Agreements have also been signed for cooperation in tourism and cultural and educational exchange.
In this sense, the presence of the Dominican community in Barcelona is increasingly important. It is estimated that there are around 25,000 people of Dominican origin living in the city, and many of them work in the service and hospitality sector. This has led to greater cultural exchange between the two countries, and has contributed to the consolidation of trade relations.
In conclusion, the commercial relationship between the Dominican Republic and the city of Barcelona, Kingdom of Spain, is an example of the potential that exists for cooperation between countries. The presence of Dominican companies in the Catalan city and the signing of bilateral agreements demonstrate the commitment of both parties to continue strengthening this relationship in the future.
Source: Elnuevodiario.com
Learn More: COMMERCE